Western Digital wants to put a twist on today's hard drives, which come with 3D NAND memory for cache storage. However, OptiNAND hard drives do not work this way. Western Digital adds an iNAND UFS Integrated Flash Drive (EFD), which is used to store various metadata that enhance the key features of hard drives.
These hard drives use about 9 platters with ePMR technology (Power Assisted Perpendicular Magnetic Recording Technology) that have 2.2 TB per platter. It also features a triple-stage actuator, the iNAND UFS unit that uses 3D NAND TLC modules and WD's custom chip (SoC).
With OptiNAND technology, RRO and write operations are stored on the iNAND UFS drive. This frees up space on the turntable, speeds up the availability of metadata, and reduces the number of operations related to read/write metadata. The EFD stores write operations at the sector level, optimizing storage requirements and reducing the number of ATI updates to increase overall performance.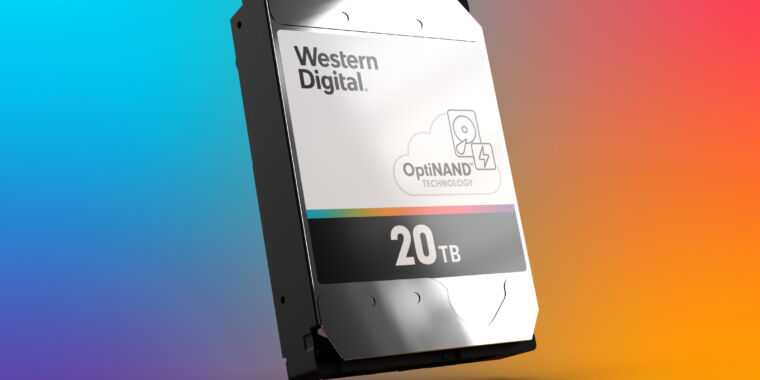 The larger the hard drive, the larger the amount of stored metadata. Therefore, storing the metadata on a NAND flash drive is faster than storing it directly on spinning media.
Another advantage of this unit is that up to 100 MB of cache can be stored in the event of an emergency power off (EPO).
Western Digital claims that its OptiNAND technology will be used in several generations of its upcoming hard drives, including those based on ePMR and successors. We will keep you informed.