Do you like interruptions?
Redundancy
Networking - Servers - Facility
Redundancy and Equipment is the standard now in companies that use computer systems. It is the pillar of stability and of being able to guarantee your clients a stability close to 99.9%. The use of reliable equipment that maintains guaranteed operations is what puts companies in an advantageous position over others that, in the event of a power outage or a drop in their Internet network, stop their operations.
Experience and Reliability is what our Managed Products team develops using the highest standards from design to equipment, all supervised by the watchful eye in conjunction with the development and security team in the United States and the Network Operations team. NOCPERU Center.
Remote connection to the NETWORK
Regardless of where your need is located, we can connect you to the network. Many companies have their operations center in the heights, in remote or remote areas, at sea or simply because the arrival of the high-speed network is not present. For this, O3b Networks together with NOCPERU, brings the network closer to your company. With a low latency satellite connection, we can give you access to the network at 100% real speeds, 1:1 and with the ease of being able to route you to our data center.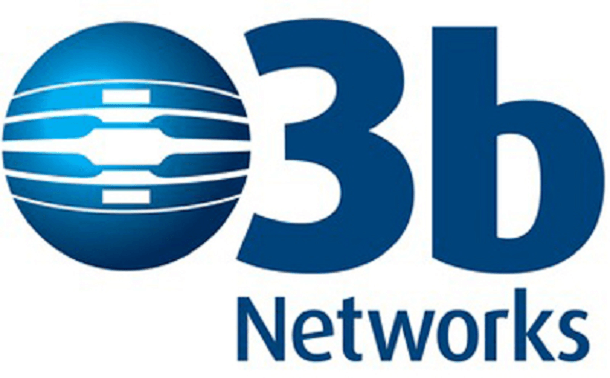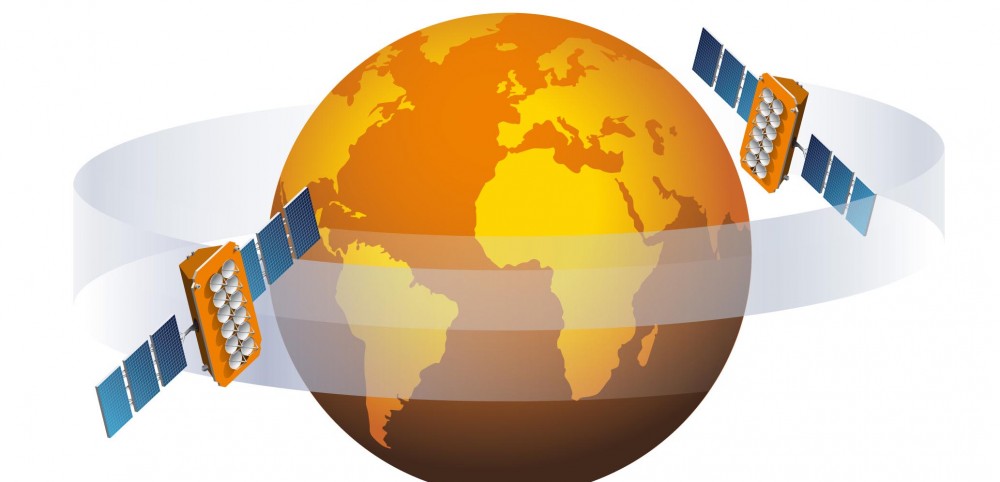 Equipment and Support
We put at your disposal our agreements and the same brands that we use in our NOC and in the DATA CENTER so that your company or company uses the same equipment recommended by world standards. Our team will generate the dimensioning of your requirement and imported from the direct warehouses of the manufacturers all the necessary equipment. Encapsulated motors, cabinets, servers, ups equipment, cold equipment and others are at your disposal.
Generator sets
For over 45 years, FG Wilson has been a major global player and world leader in the provision of power generation ensuring power is delivered when and where it is needed.
Unlike other generator set suppliers, we don't just build products. FG Wilson provides you with a complete end-to-end service throughout the entire product lifecycle, from initial assessment of your power needs, to system implementation and 24-hour support, in collaboration with our global network. of distributors. The range of enclosed generator sets is designed to offer maximum protection against external elements.
Made of galvanized steel resistant to corrosion and protected.
FG Wilson generator sets are used in a wide variety of industries, including:
Telecommunications

Finance.

Government and public services.

Health.

Manufacturing.

Construction and rental.

Retail and recreation.

Transportation and travel.

Help in emergencies.

Data centers.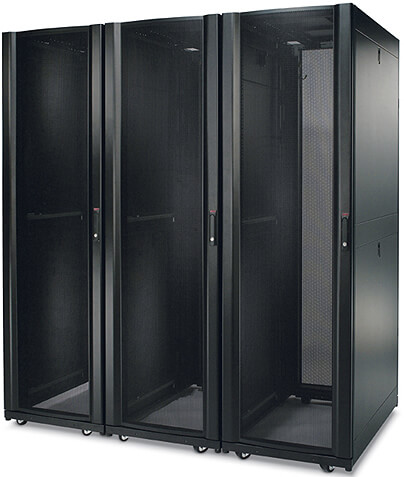 Continuous power values
These values ​​apply for supplying continuous electrical power (at variable power) instead of the grid. There is no limitation on the annual hours of operation and this model can offer 10% of the overload of 1 hour every 12 hours.
Power values ​​of the emergency model
These values ​​apply for supplying continuous electrical power (at variable power) in the event of a utility failure. An overload on these values ​​is not allowed. The alternator on this model is sized for the maximum continuous value (as defined in ISO 8528-3).
Standard reference conditions
Note: Standard reference conditions are an inlet air temperature of 25 ° C (77 ° F), 100 m (328 ft) above sea level and 30% relative humidity. Fuel consumption data at full load, with diesel fuel and with a specific gravity of 0.85 and according to BS2869: 1998, class A2, En590.
Documentation
Complete set of maintenance and operation manuals and circuit wiring diagrams.
Generator set standards
The equipment conforms to the following standards: BS5000, ISO 8528, ISO 3046, IEC 60034, NEMA MG-1.22. FG Wilson is an ISO 9001 accredited company.
Warranty
All DC power equipment has a one-year manufacturer's warranty. Emergency kits, whose service time is limited to 500 hours per year, have a two-year manufacturer's warranty. For more information on warranty coverage, contact your local dealer.
Power available 60 hz continuous KVA
60, 350, 400, 438, 513, 569, 625, 681.
PowerWizard panel.
Alternator AC Leroy Somer.
Perkins engine.
Three-phase, 60Hz.
Residential Silencer.
Switch suitable for the unit.
220 / 127VAC, Three-phase, 60Hz.
Cabinets, Networks and Servers
Standardized with the norms: ANSI / EIA; RS-310-D; IEC2972; DIN41491: PART1; DIN41494: PART7; ETSI standard.
Our cabinets have been designed based on the criterion of "small spaces" with double doors at the front and back, our cabinets made of 12 mm steel will allow you to have greater control in narrow passageways: 600mm * 1000mm * 2055mm.
All of our cabinets come with one 40A DUAL 40 connector PDU, two independent 10A 220V circuits, 0U vertical installation, 40 5-15 / 20R outlets, two L5-20P / 5-20P inputs.
MAXIMUM WEIGHT 800 Kg, 03 trays, 04 fans.
PDU and Accessories
PDU DUAL:
Basic Power Distribution Units / PDU systems offer reliable rack-mountable power distribution. Supplies the equipment with continuous power from any protected UPS, generator or utility input. The high-quality design includes a rugged all-metal enclosure and secure rack installation, with included installation accessories. Dual independent power circuits offer all the benefits of two PDUs in a single enclosure, ideal for network equipment equipped with redundant dual power cables.
Main Features:
Basic Power Distribution Unit (PDU) 20A in total, single phase 220V with independent double circuits of 220V and 10A (Agency reduced to 10A per circuit).
It functions as two PDUs built in a single enclosure for vertical installation of 0U in a 1778 mm [70 in] rack.
Color coded circuit identification with separate gray and black colored outlets, breakers and power cables. 40 NEMA 5-15 / 20R outlets (20 black / 20 gray).
Two compatible 10 ft. (1 black / 1 gray) NEMA L5-20P / 5-20P inputs.
Two 20A breakers (1 black / 1 gray).
Tool-less installation allows installation in push-button compatible racks, in addition to bolt and nut mounting brackets for other installation applications.
Trays and Accessories
Satellite Internet with fiber optic speed.
More bandwidth, lower latency, lower cost.
O3b enables operators to transmit and receive data at unprecedented speed, quality, and cost. Optimized with a variety of network solutions, unlimited scalable bandwidth to grow with demands, flexibility, and cost-effective tailored solutions.
Latency less than 150m sec.
O3b Trunk products offer faster latencies than long-distance fiber with a round-trip latency of less than 150 milliseconds, offering the best voice and video quality in the satellite industry at an affordable price.
Connectivity: Our products offer direct connectivity to the global Internet through major content aggregation sites and connectivity thereafter as needed for private corporate networks. With a connectivity of 100, 150, 200, 400, 600, 800, 1000 Mbps (total bandwidth shared between the term and return links).
Flexibility: What you want, where you want, when you want. O3b Trunk offers a range of broadband packets to fit the network with scalable data rates to meet your needs from 100 Mbps to 1 Gbps.
Trunk
Characteristics
Speed ​​and performance, latency faster than long distance fiber.
Direct connectivity to the global Internet.
Flexibility, what you want, where you want, when you want it.
Scalable data rates from 100 Mbps up to 1.2 Gbps.
Service Level Agreement, shares with O3b the confidence in the solution of choice with concrete guarantees.
Profits
Rapid deployment, can be deployed faster than fiber infrastructure.
Less downtime, redundancy in orbit, combined with ground totally redundant by the network architecture.
Additional bandwidth when needed, spikes up to 15% above service data rates at no additional charge.
Maritime
Characteristics
1. High capacity performance
The high-speed terminal provides data speeds of up to 500 Mbps.
More users on the boat, much higher data speeds.
Offload business processes from ships to onshore data centers.
2. Ultra low latency
Round trip latency between 120-150 ms (depending on latitude and environmental conditions).
Faster response time and higher Internet performance per session.
Business support and guest applications in real time.
Higher quality voice calls.
3. Steerable satellite rays
Follow a ship on its journey.
Real-time updates if you change course.
Profits
1. Improve customer and guest satisfaction.
Experience-Guest Satisfaction leads to repeat business and referrals, improving brand cruise operators through a consistent and excellent experience.


2. Attract and serve the highest value customers.
Wealthy customers expect to be connected wherever they are.

3. Compete more effectively with the ground base.
Customers can be guaranteed the same broadband connectivity directly to their own mobile devices as available at bolster base all-inclusive resorts. Even conferences if they demand it.

4. Significantly improve the well-being of the crew.
The improvement of rates and connectivity to the crew on board will allow greater communication with families, improve morale.
Managed services
Characteristics
We have developed a series of managed services thinking about the needs through the interconnection with the network.
REMOTE DATA CENTER will allow you to access all the characteristics of the data center since the trunk connection with the satellite is also connected by fiber optics with our data center, allowing you to enjoy a universe of possibilities.
Services
Remote Backup and Cloud Backup.
Remote Data Center.
Remote Monitoring.
Cloud Computing.
Security and Remote Database.
Data Center
Enabling - Development - Infrastructure

Based on the highest standards and norms
Our development team will generate the project you need to suit you.
Our Team is based on human personnel that after the union of the experience with our colleagues in the U.S.A. We merge a series of experiences to bring an alternative in the development of the data center, always applying the standards of the Uptime Institute for a better standardization of solutions and competitiveness that the market now demands. Applying redundancy solutions to guarantee your services and your clients the highest security in your data center.
Own standards and control systems.
Redundancy at all levels of your network, in order to be able to provide solutions with 100% uptime guarantees, we have gone through a series of extensive application measures for each service offered with up to N +1 redundancy.
We ensure that all your company's servers such as databases and files are always active and if possible in multiple data centers. Also, although this may seem extreme, our goal is to cover all possible worst-case scenarios, including complete data center failures.
Air Networks
AirNetworks welcomes you to a new concept in network speed. Remote and redundant broadband connections reaching up to: 1400mbps for each point. You will be able to manage and join your offices in the same network level in the most reliable and dedicated way.


PRIVATE NETWORK VPN environment
We know how important it is for your company to have virtual private networks to prevent access to confidential information and to establish work groups and thus improve your production.

Remote Data Center Connection
We put at your disposal the direct connection with our data center, thus being able to remotely place your servers and services that need a good placement system with cold equipment and electrical backup for each of your operations.


Union of CDs to a single network level
Many companies have several branches in the same city or even in other cities or countries. Thus, the importance of all branches working at the same level as if they were a single network. Share files faster and work more efficiently by sharing resources.


Remote Surveillance Cameras
Thinking of giving you greater security and control over your operations, regardless of the area in which our remote connection to the surveillance cameras is located, will be able to give your security department more scope than ever.

Access Services:
Private network.
Air Fiber.
Remote Cameras.
Network connection.
Remote Backup.
Remote Servers.