MikroTik has a truly advanced router operating system, RouterOS is one of the best professional router operating systems out there today. Taking into account the great operating system, added to the good price that the MikroTik hardware as compared to the Cisco, Juniper and other manufacturers, this manufacturer has become the favorite of many Internet operators and also WISP. Now the RouterOS development team has announced a very important feature, the addition of ZeroTier to the RouterOS v7rc2 version.
What is ZeroTier?
ZeroTier is the reference company in SDN networks, software-defined networks, thanks to it we can interconnect different devices through the Internet easily and quickly, tunneling all traffic between the different participating devices, and without the need to open any port or perform complicated settings. In RedesZone we have already explained what ZeroTier is and how to configure it on our computers, with the aim of being able to communicate from anywhere with our computers, smartphones and other devices, without having to deploy complicated VPN server/client configurations.
This technology will allow us to carry out point-to-point communications between the different devices, unlike traditional VPNs where all traffic will go through the server, to later be routed to the final computer. Thanks to this architecture we will have a very good real speed of the connection, very low latency and great efficiency, ideal to have the best possible user experience.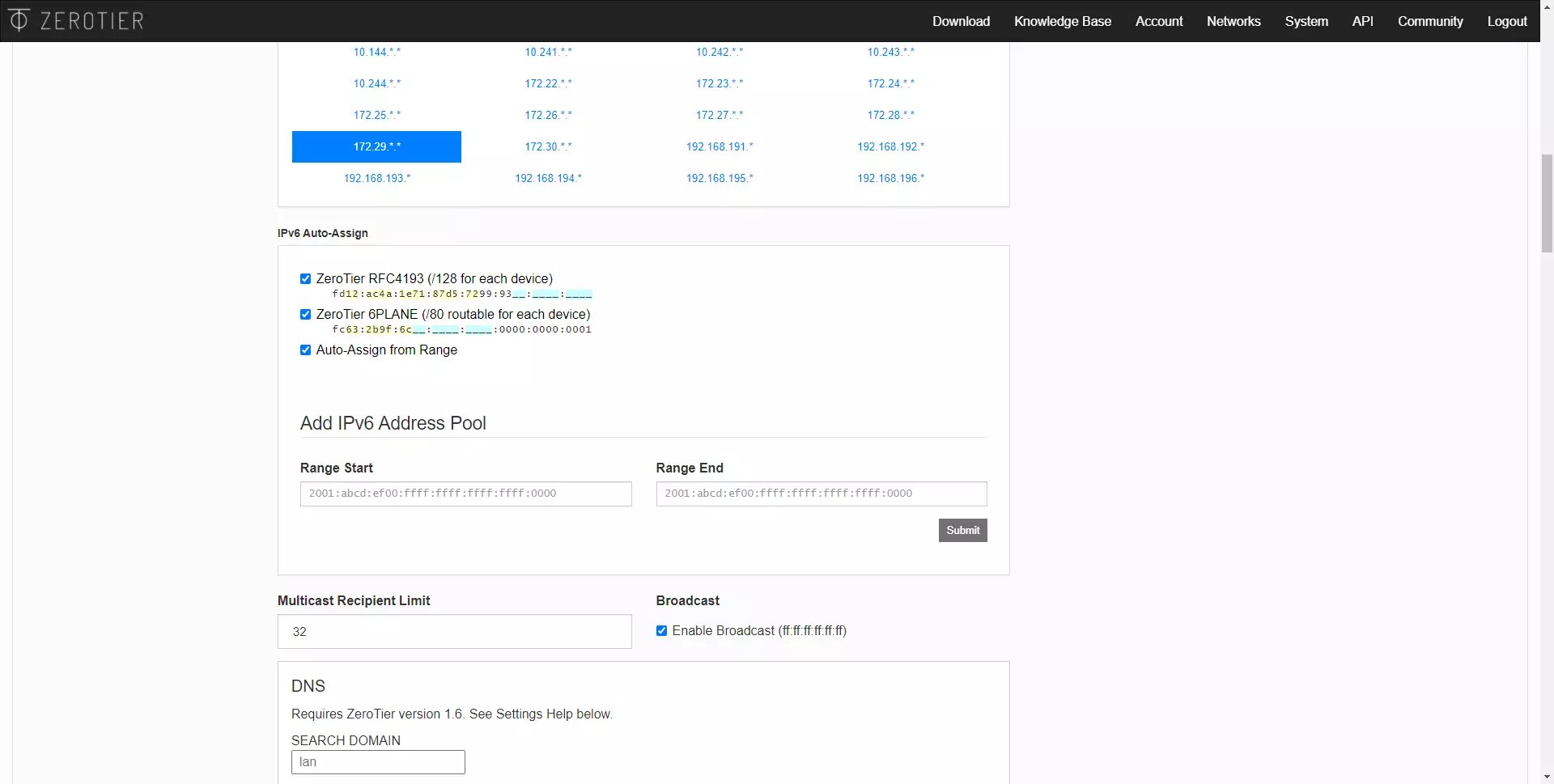 Regarding security, all communications use Chacha20-Poly1305 for symmetric data encryption and for message authentication, and it also uses asymmetric public keys based on Curve25519 and Ed25519 for signature, therefore, we have security similar to the popular WireGuard VPN that has given us such good results. Soon they will also incorporate AES-GCM, with the aim of taking advantage of the hardware encryption acceleration that processors currently incorporate.
This is how ZeroTier works in RouterOS
In the official Mikrotik forum we will be able to see the direct link to the ZeroTier application that supports the ARM architecture in Mikrotik routers, logically, we will need to have enough space to install it, something completely normal because it does not come natively with it. own operating system, for now. In the RouterOS v7rc2 version we will need to install the package manually, which is available for download. Starting with the RouterOS v7 version, it will be included in the operating system directly.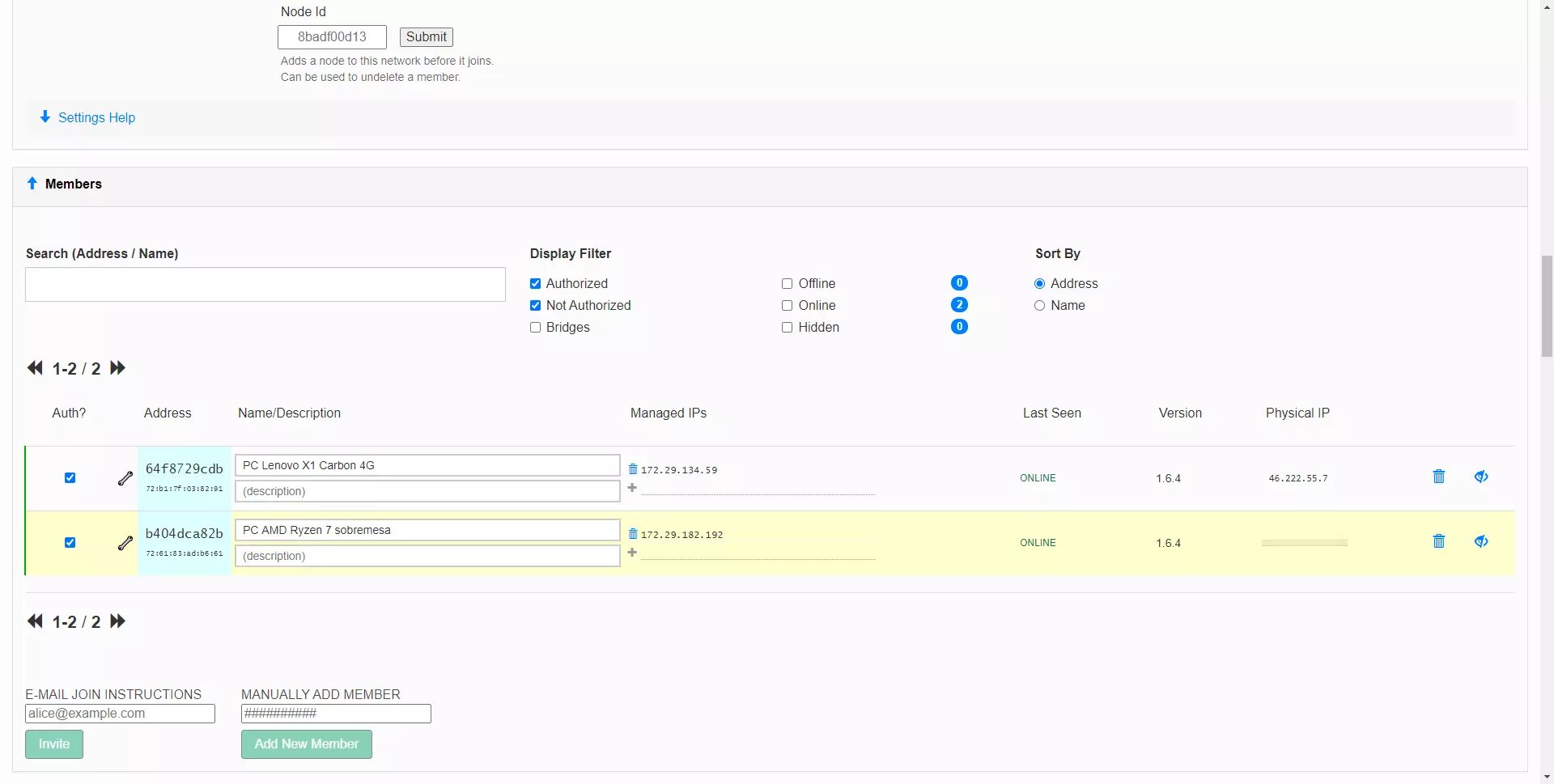 Once we have installed the package in our operating system, joining an existing ZeroTier network is really easy, we will simply have to execute the following commands:
/zerotier/interface> add network=YYYYYYYYY instance=zt1
/zerotier>enable zt1
Once we have executed this, we will be able to access our MikroTik router through the SDN network as if it were another device on the network.
Thanks to the incorporation of this feature, we can have a kind of VPN in the Cloud, and connect to our home local network, being able to access each and every one of the devices locally. It is also true that there will be people who don't want to delegate the management of routing and connections to an external service, and who will prefer to connect directly to the VPN server configured in the router, however, this feature will be very interesting for many users who used it. asking for a long time.