FSP has announced that the new series of redundant ATX power supplies FSP Twins that it already presented in June is now available in powers of 500 and 700 watts. As we already told you in its day, this new FSP device integrates two redundant power supplies with one another in a standard ATX format casing, thus being compatible with any PC.
As you can see in the images, the FSP Twins is made up of two small power supplies that work in tandem, allowing the system to continue operating even if one of the two breaks down and allowing the user to replace the one that has failed, just taking one out and inserting another. However, unfortunately the manufacturer hasn't indicated if the system consists of two 500/700 watt sources, or if there are two 250/350 watts that add their power, because in this case when one of them fails the system would remain with half the power.
The FSP Twins series works with the two sources in tandem that balance the load, that is, each one provides half of the power that the system requires. This increases efficiency and stability while reducing the heat they generate, and yet if one of the two modules fails, the entire load will be automatically and safely assumed by the module that is still "alive". In addition, it supports hot module swapping, without the need to shut down the system, such as server fonts.
One of the greatest advantages that this new family of sources provides is that we will have the reliability of server sources, with all its advantages, in a conventional computer. And it is that not only FSP has integrated this into a standard ATX size compatible with any PC case, but it also complies with the ATX and EPS 12V standards to offer maximum compatibility with any system.
As if this weren't enough, the FSP Twins series has 80 Plus Gold efficiency certification that offers up to 90% efficiency, reducing electricity consumption and the heat generated. Each module is equipped with an individual double ball-bearing fan that makes very little noise, and of course has all kinds of electrical protections including overvoltage and short circuit. It also has an LED alarm system to warn of problems in the system, in addition to being compatible with the FSP Guardian software to monitor and control all source parameters (it connects via USB to the motherboard, and therefore is digital source).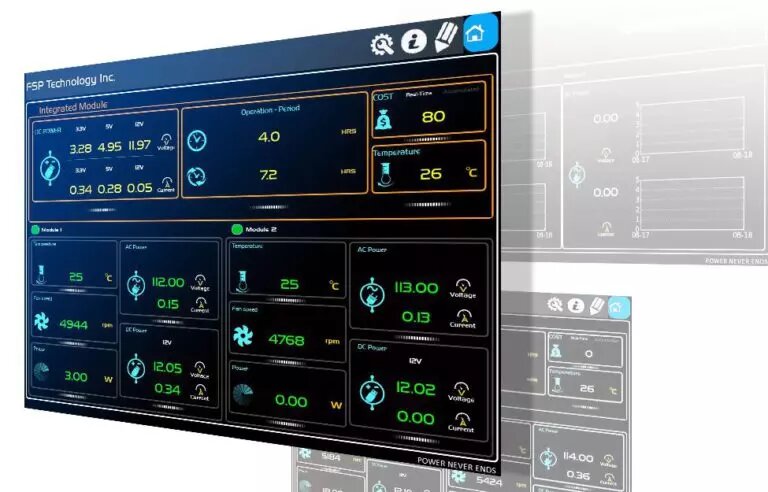 What FSP hasn't said is when we will be able to find them in stores and at what price, but since they have announced that they are already available it shouldn't take long.