There are few office suites at the height of Microsoft Office. Your problem? That you may not be in a good time to pay your annual subscription. It's okay: here are 8 free alternatives with word processors like Word, spreadsheets like Excel, presentation software like PowerPoint... They are not 100% the same as Office, but they sure include the functions you need.
1. LibreOffice
LibreOffice, available in 110 languages, includes word processing, spreadsheets, and presentation software as basic apps. It also has a diagram editor, database, formula...
Although its main format is ODF (OpenDocument), LibreOffice is compatible with other popular formats such as Office or other Microsoft Office programs: DOCX, XLSX, PPTX... So you can import and export files without problems.
Also, this alternative has many extension and template options and a document viewer for Android.
LibreOffice's big downside? That being 100% free, and because it is an open-source project, its customer service isn't at the level of other commercial products. You have documentation available on the Internet in case you have problems, but it isn't the same.

2. Google Workspace



If you do not mind that all applications are in web format, and your documents are stored in the cloud, you may be satisfied with Google Workspace.
Google Workspace includes Documents, Sheets, Presentations, Forms... all of them integrated with other Google applications such as Gmail, Calendar, Meet, Chat and Drive. In this way it will be easy for you to send and receive documents, coordinate your presentations with the events scheduled in the calendar, share what you have by Drive through Meet...
It is a good free alternative to Microsoft Office if you work a lot in a team, since it is easy to share documents, access others and edit them together.
If you are concerned about compatibility with your Office documents, you can stop worrying: Google applications are compatible with PDF, DOCX, ODT...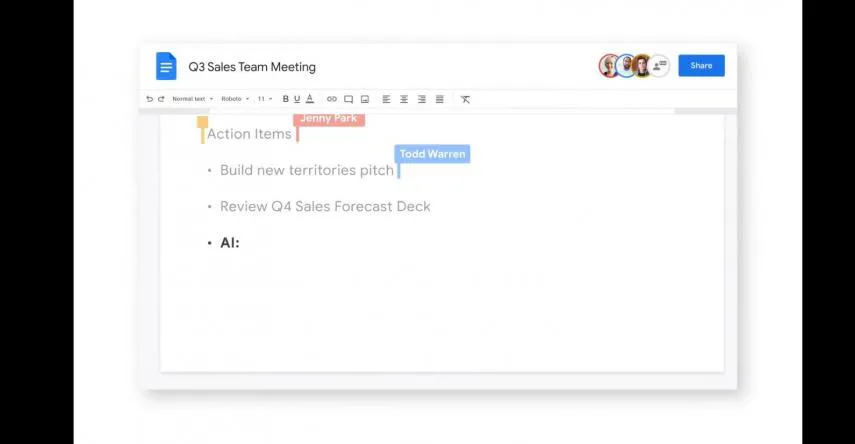 3. FreeOffice
If you are very used to the interface and functions of Microsoft Office, you will adapt quickly to FreeOffice because it is almost traced. It is ideal if, for whatever reason, you have to switch between Microsoft Office and another similar suite.
FreeOffice includes word processing, spreadsheet software, and a presentation program, all fully compatible with Office formats such as DOC, DOCX, XLS, XLSX, PPT, and PPTX. All the more reason to turn it into a secondary suite with which to continue working with the files that you started with Microsoft apps.
Now there are some downsides. It may not happen to you, but FreeOffice tends to hang. And it isn't 100% free. If you don't pay, its applications are very limited. For example you cannot use dictionaries or work in full screen mode.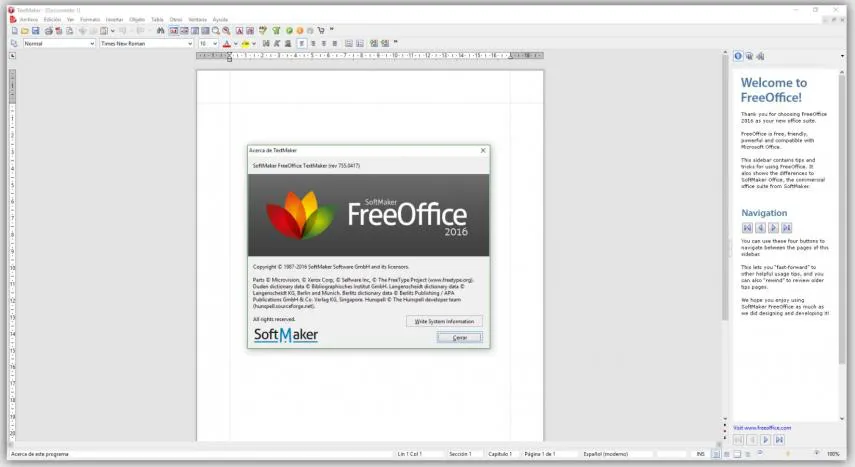 4. Polaris Office
Besides the trio of "usual suspects" (word processor, spreadsheets and presentations), Polaris Office allows you to edit and convert files to PDF, it is compatible with ODT files (those created with OpenOffice).
It has some "buts" that put this software a few places below other free alternatives: it isn't 100% free, but it has a free mode with ads, and this mode is limited to only one PC per account. If you don't pay, your cloud file storage is only 1GB.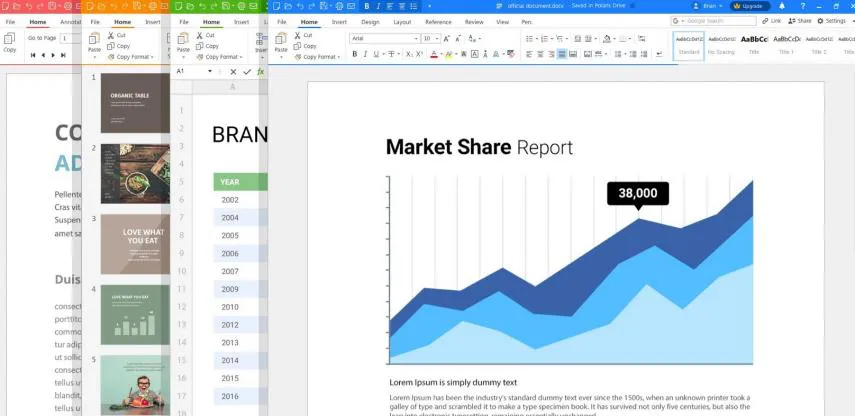 5. WPS Office
Its 3 programs (Writer, Presentation and Spreadsheets) perfectly mimic the main Microsoft Office applications so that you feel at home in no time. As incentives, WPS includes an additional app focused on converting PDF files and is also available for Android and iOS, also free of charge.
Together with FreeOffice, it is ideal if you don't have time to assimilate or learn new interfaces. It will be to open WPS Office and get to work right away. Even the options and interfaces are practically the same as Microsoft's. It has interesting news, such as the ability to manage multiple documents at the same time.
As usual, all your files will be fully compatible with Office apps, so you can continue your work in WPS without problems.
Its great disadvantage is that it is a suite designed for at least mid-range hardware. If your computer is old, or is already slow, look for another alternative.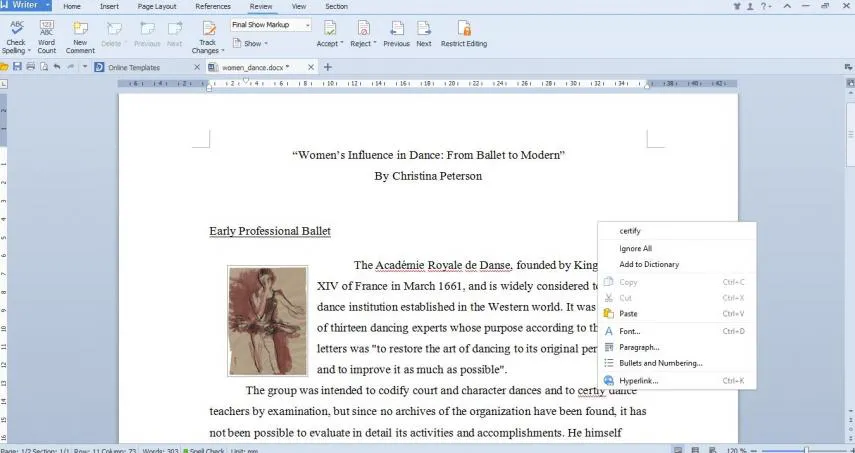 6. OnlyOffice
The best free alternative if the tasks you do in Microsoft Office are very basic or if you have to collaborate in small teams; their programs connect to the cloud and allow you to see the changes in real time. It allows up to 20 users collaborating for free. To upload that number you have to pay according to the number of users.
OnlyOffice is not just a recreation of other apps, it has its own twist. For example, you can install various optional plugins that allow you to add YouTube videos or use a text to natural speech converter.
This suite also includes the possibility of managing documents, emails or entire projects. Includes versions for iOS and Android, both free.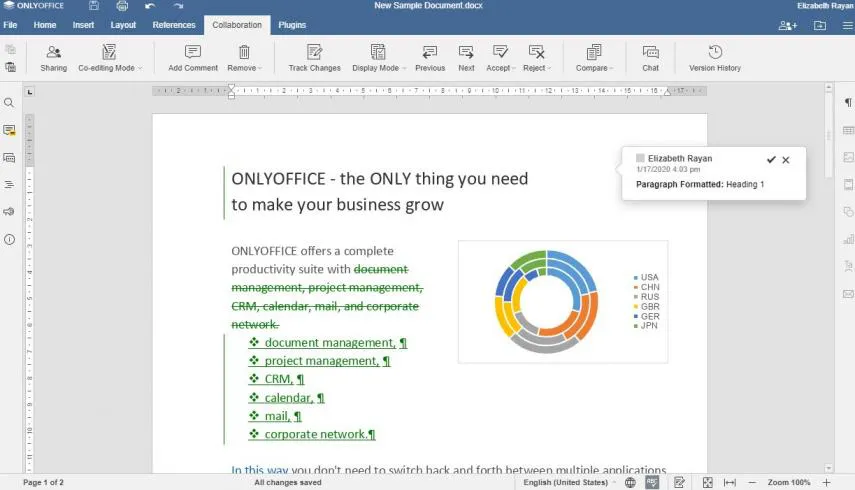 7. Calligra
Calligra is one of the free suites with more services included: word processor, visual database creator, project manager, spreadsheets, vector drawing and application for presentations.
The problem is that Calligra is also the alternative with the furthest interface from Microsoft Office and with more compatibility problems with known documents. It also does not include online collaborations. At least not yet.
Use it if you are interested in the add-on programs it includes, but always bear in mind its disadvantages.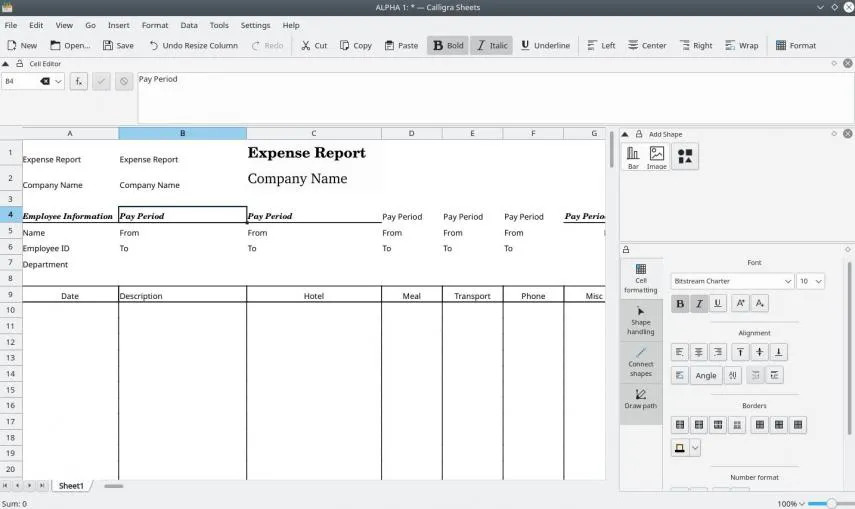 More information: 
Calligra
8. iWork
The essential alternative if you are a Mac user. Pages, Numbers, and Keynote cover the basic needs of any office user. 
In some ways he resembles Office and in others he is his father and mother. So you won't immediately adjust to iWork if you come from Microsoft. But if you work on a Mac for work reasons, it will be worth the time to adapt. In addition, its system for sharing documents, between devices or members of your team, is super simple and intuitive.
Another "but" of iWork is that its three applications must be downloaded separately if you want to work from your mobile.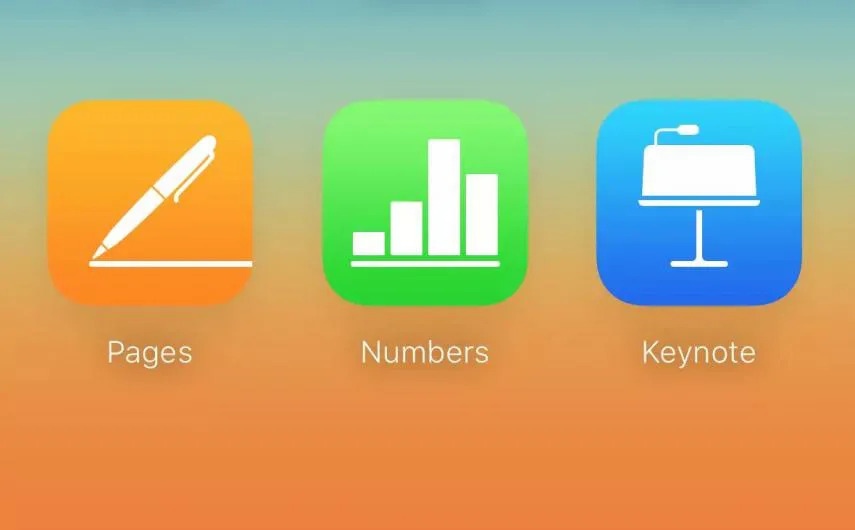 More information:

 

iWork